What's Actually Happening with Home Prices Today?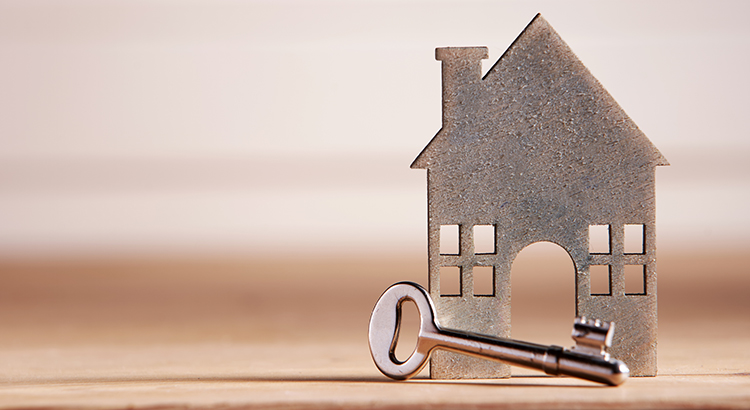 If you're wondering about home prices, you're not alone. With headlines saying both that prices are appreciating and that some sellers are reducing their asking price, it can feel confusing to try and understand what's really going on in the market. Part of the challenge is that different experts may use similar sounding terms but mean different things by them. To help clarify what's actually happening today, let's break down the differences among some of these key terms:
Appreciation is when the value of your home goes up.
Depreciation is when the value of your home decreases.
Deceleration is continuing appreciation at a slower rate.
If you're trying to stay updated on the housing market, you probably want to know what "deceleration" means. Deceleration occurs when appreciation rates fall below recent records but are still increasing. According to CoreLogic, home prices have decelerated by about 5% this year; they increased by 15% last year and 20% the year before that. The good news is, even with deceleration, prices around the nation are still slowly going up (by an average of 10-11%).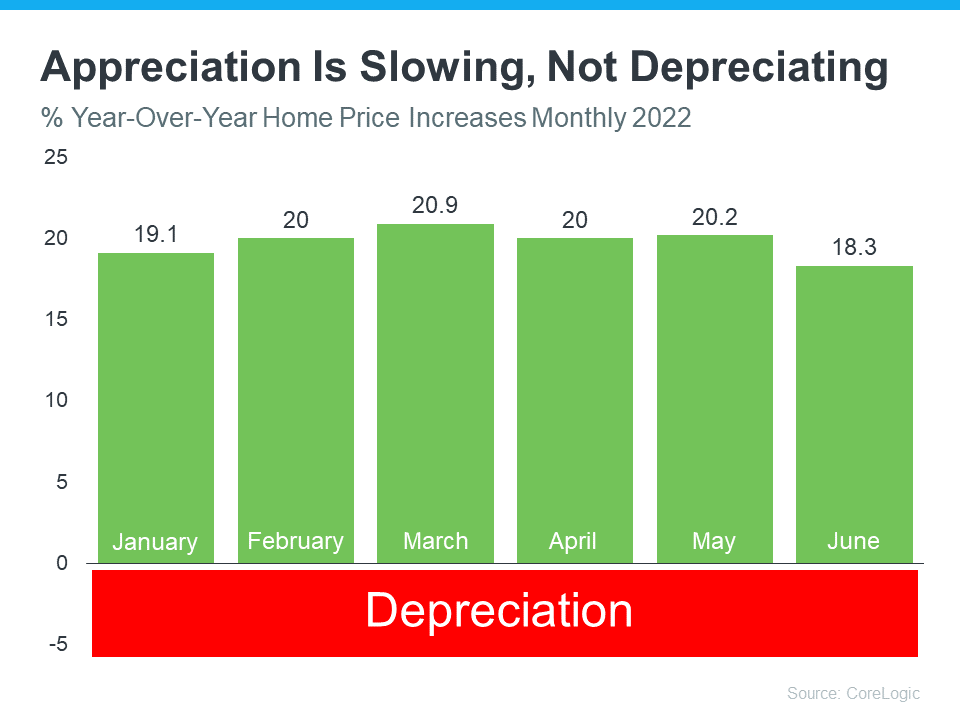 As the green bars show, home prices
appreciated
between 19-20% year-over-year from January to March. But over the last few months, the pace of that appreciation has
decelerated
to 18%. This means price growth is still climbing compared to last year but at a slower rate. As the
Monthly Mortgage Monitor
from
Black Knight
explains
:
"Annual home price growth dropped by nearly two percentage points . . . – the greatest single-month slowdown on record since at least the early 1970s. . . While June's slowdown was record-breaking, home price growth would need to decelerate at this pace for six more months to drive annual appreciation back to 5%, a rate more in line with long-run averages."
Basically, this means, while moderating, home prices are still far above the norm, and we'd have to see a lot more
deceleration
to even fall in line with more typical rates of home price growth. That's still not home price depreciation. The big takeaway is home prices haven't fallen or
depreciated
nationwide, they're just
decelerating
or
moderating
. While some unique and overheated markets may see declines, nationally, home prices are forecast to appreciate. And when we look at the country as a whole, none of the experts
project
home prices will net depreciate or fall. They're all projecting ongoing
appreciation.
Bottom Line
If you have questions about what's happening with home prices in our local area, let's connect. I'd be happy to provide more insight. Meanwhile, if you're thinking about making a move, understand that the health of your local real estate market should play a role in your decision. But don't get caught up in day-to-day headlines or fluctuations because, as we can see, those often don't tell the whole story.